Lexy was SOOO much fun to photograph. Her mom and I served in the Ohio Army National Guard together, and when she reached out to me to photograph her daughter's senior portraits, I was MORE the excited to do it. Lexy is beautiful, just like her mom, and so I knew it would be a great shoot!
She wanted to incorporate the fall colors into the shoot. Unfortunately, although it was October, not a whole lot of trees had changed colors yet. She really wanted fall colors in her senior pictures. So I looked, and looked, and looked…..until I found ONE TREE in German Village that had color. It was the top portion of a BIG tree, so we hiked up a hill that with her back to the tree would make it look like fall was in full force. I LOVE what a good angle, and creative shooting can do;-) Then it was off to the Short North District in downtown Columbus, Ohio. Lexy ROCKED the location is a beautiful romper and fun accessories. Accessories always enhance a senior portrait session.
We then headed to the photography studio in Gahanna, Ohio, where she wanted to do "modern queen", and "inspired by Minnie Mouse/Disney" looks. Which I think we pulled off BEAUTIFULLY!!! We also captured some of her in her cheer outfit.
Lexy needed very little posing advice, she was a complete natural in front of the camera!!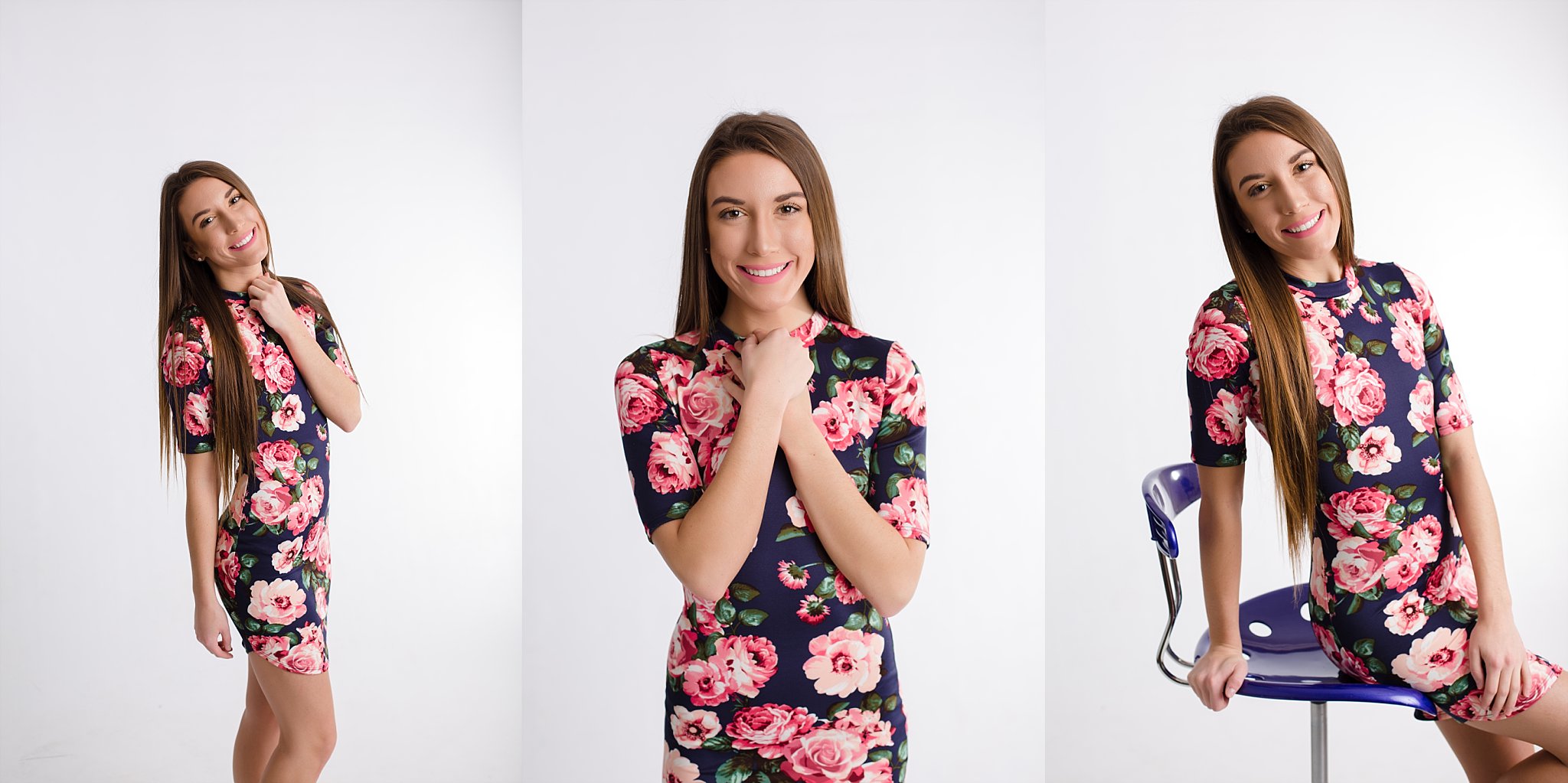 We pride ourselves in customizing every senior session to the individual. We want each session to represent the senior as the enter into the world as an adult! Their parents and they can look back one day and truly feel like the session represented them in that time of their lives.
Don't think it is too early or late to book you High School Senior photo session. Check out our gallery, and contact us today to set up your shoot!